So I have been busy crocheting this week and thought I would take some new pics to show progress;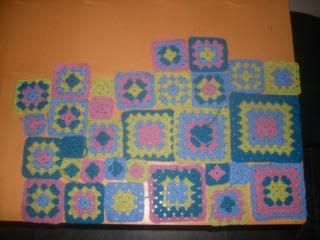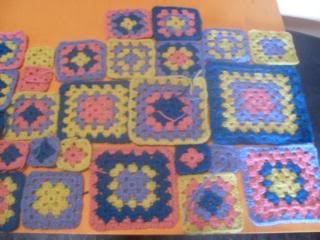 Yesterday was the rat show and other than the show hall being so warm due to the weather I had a fabulous day. I entered Agnes and Perdita into the pet class and Agnes won 3 rosettes so I was very pleased. My hammock stall also seemed to go down well and I have enough left to use for my girls which is good since the have chewed a lot of their stuff recently. G was a good boy all day, he hardly moaned at all which for a 1 year old is a pretty big achievement, of course he does love to have other children around and my friend and her little girl were also there.
Tonight I am considering decorating our house and making it a little more homely before the baby comes, G will need his big boy bedroom decorating and I have a few other projects in mind but we shall see...